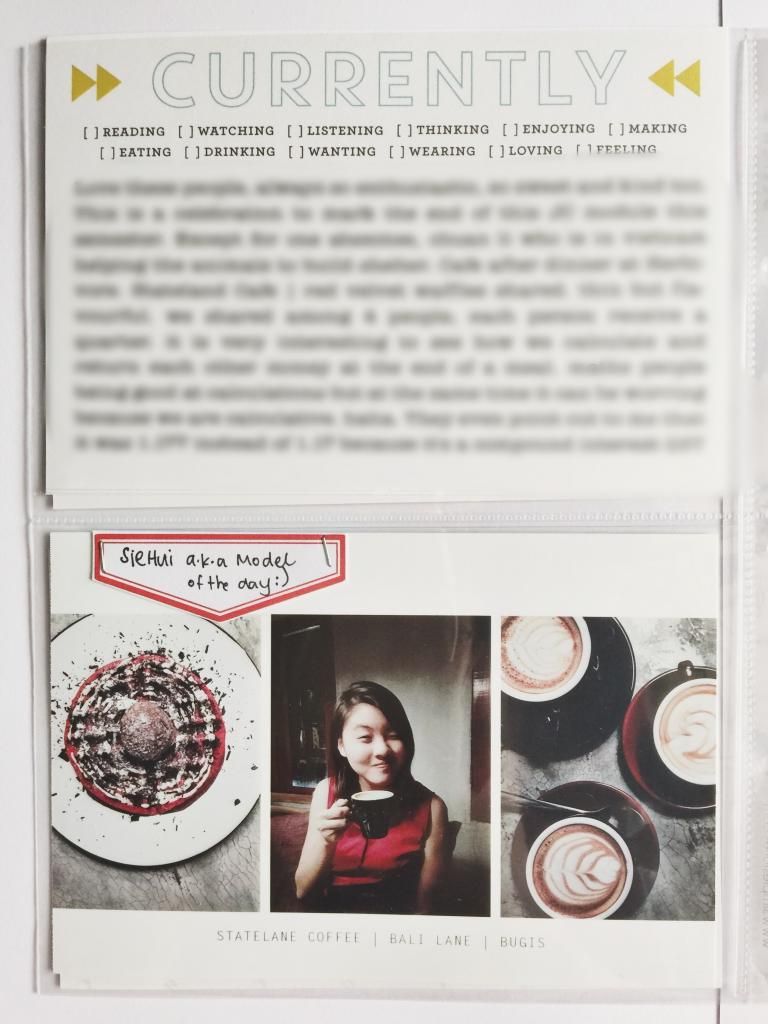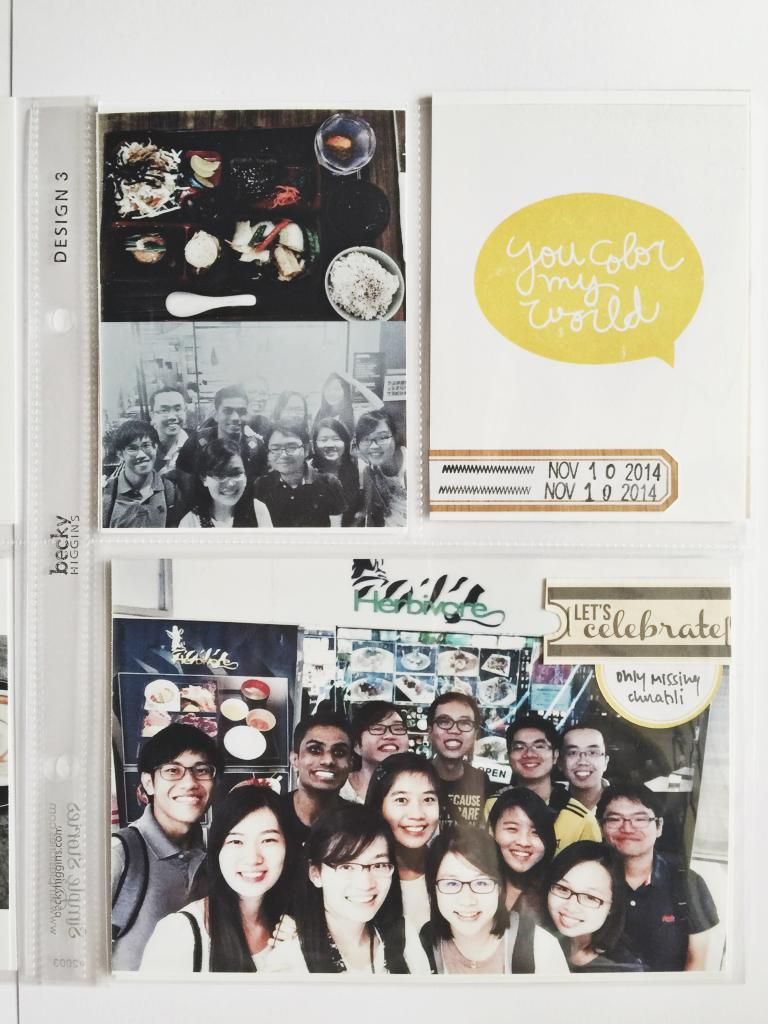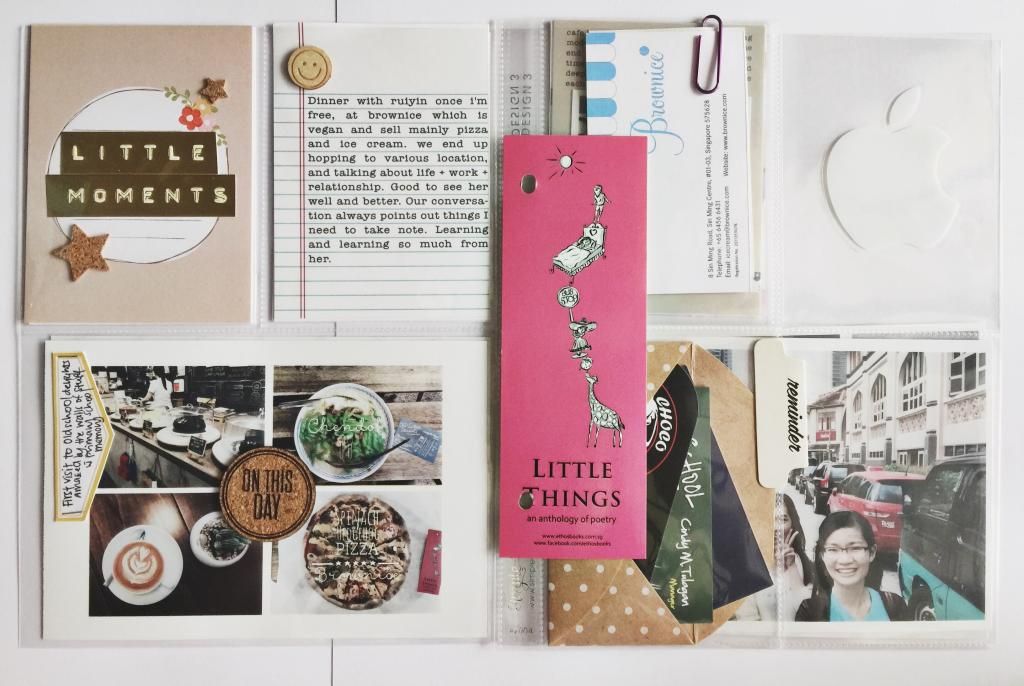 Adding the bookmark my friend kindly gave me :)
Bought the new iphone 6 plus and included the apple sticker inside, stuck to a sheet of transparency
Cards from various cafes and shops I visited this week is tucked inside a Maya Road envelop (again not gluing them down in case I want to use them for other purposes)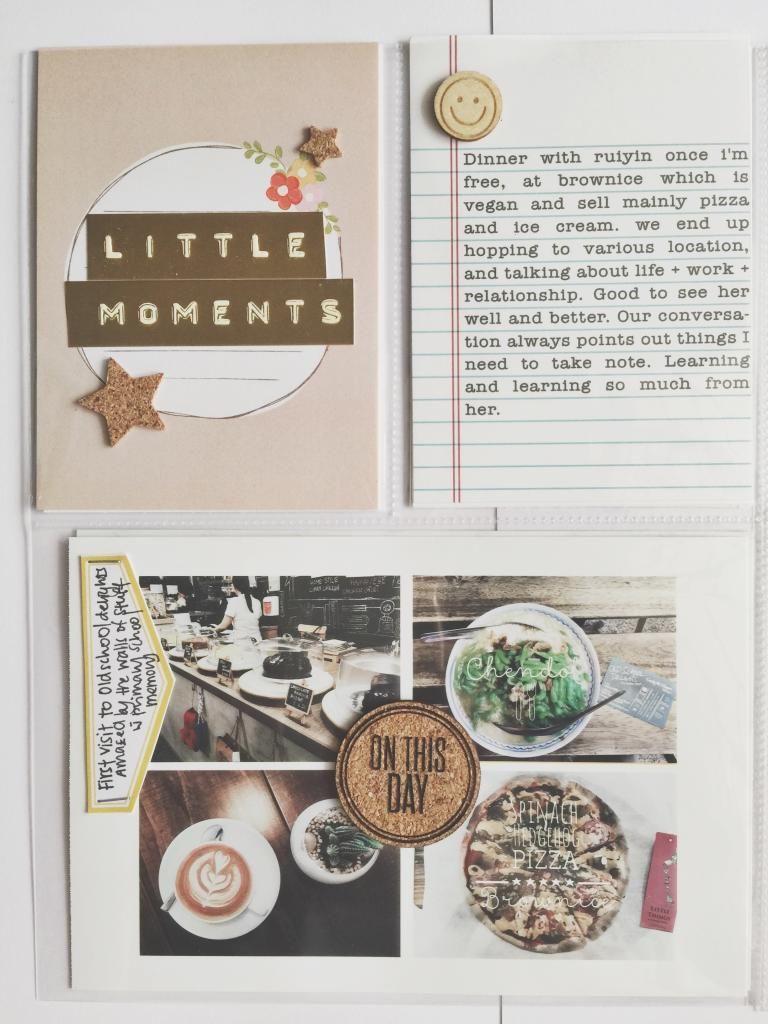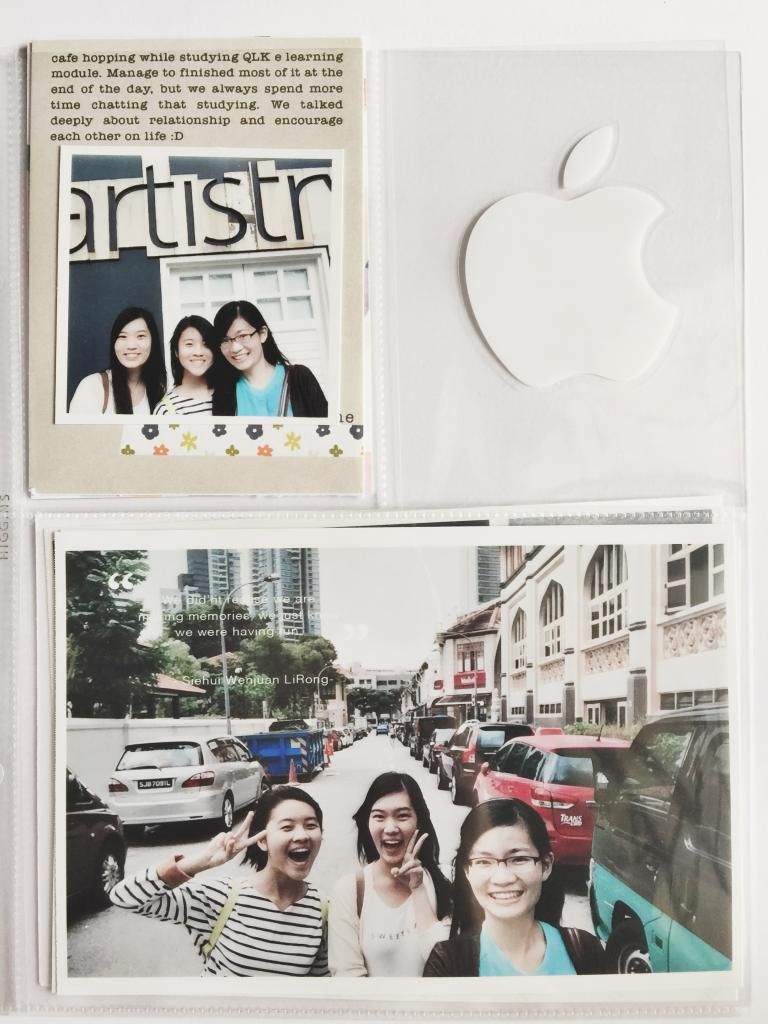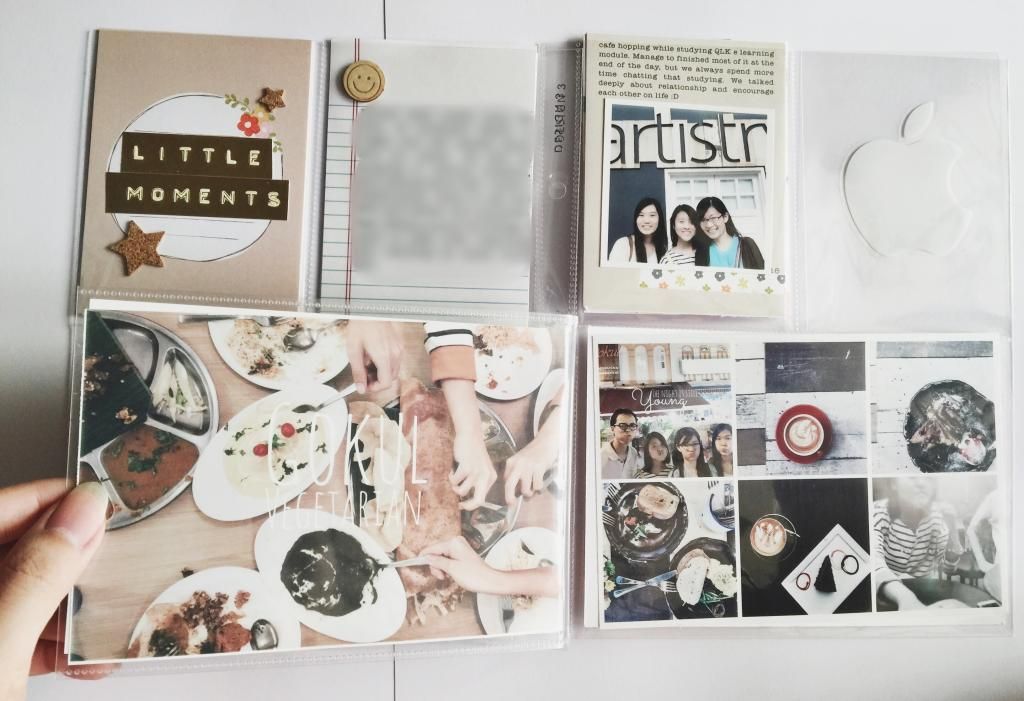 Trimming away half of the pockets in this page protector to hold my embellishments. I love how this look, but it tends to puff up my album alot . Maybe next time I should consider adding this as a flip pocket on the outer 2 pockets.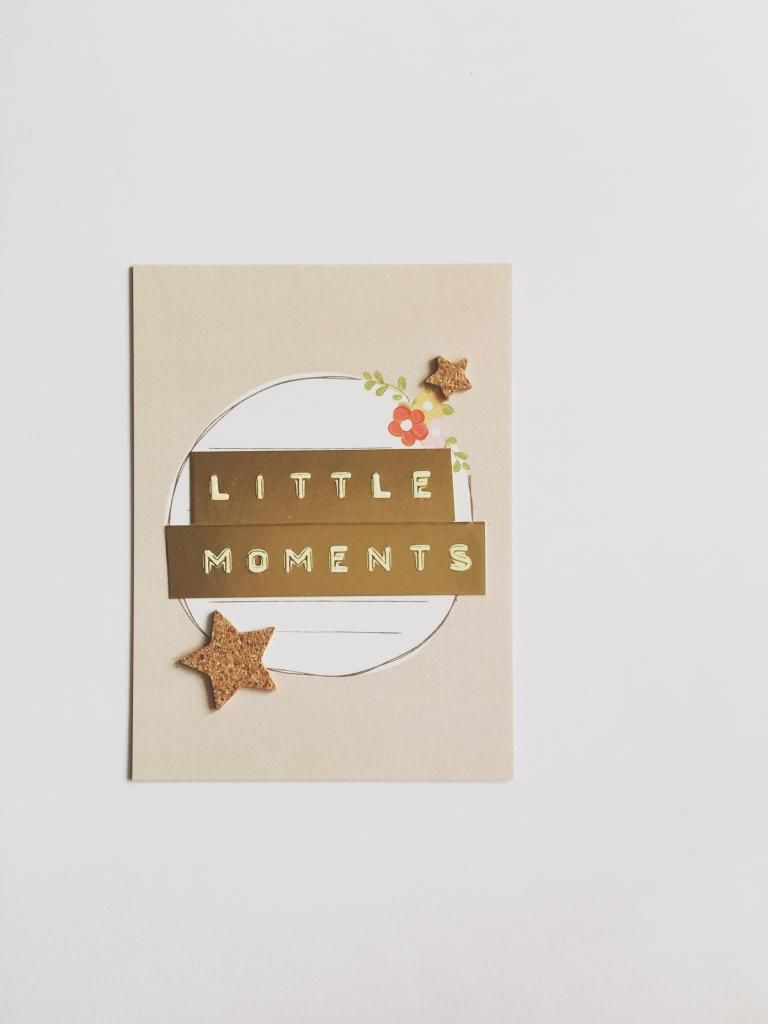 Keeping things simple, journaling card + photo
This is by far my most favourite photo template by Paislee Press as it can include 3 portrait photos in one 4x6 photo. Love it!