I have recently changed the way I scrapbook my project life photos. Usually I'm too excited to get the photos printed, so I used Lightroom to collage the photos and print them immediately with my canon selphy. So it turns out that my album will be full of photos and ephemera and no journaling. Project life cards and pattern papers are usually stuck there .
This time round i turn totally HYBRID. So this time round i'm determined to make it work, so I dont print any photo, instead, I typed all the journaling into the caption area of my photos in Lightroom. And I gather the journaling from places such as my
Evernote
app, and my
Momento
app (which pulls information from all my social media network) .
I got my journaling cards and templates from
The Lilypad
. Especially love those by
Peppermint Granberg
and
Liz Tamanaha
. Using photoshop, I add the journaling to the cards and printed them out. Then using the photo templates, I made collages of the photographs I want to print. When everything is done, it's assembly time! I added minimal embellishment, and I love how it turns out! Thanks to the journaling cards and photo templates!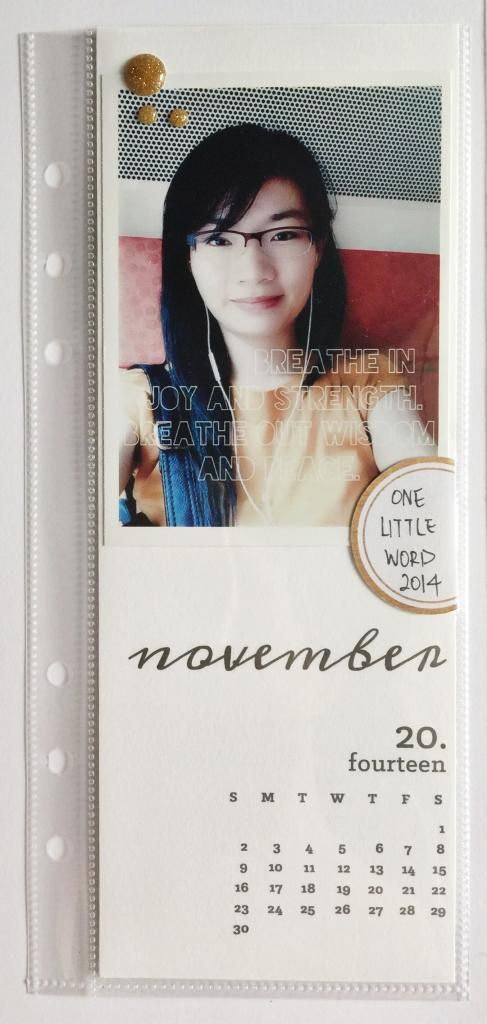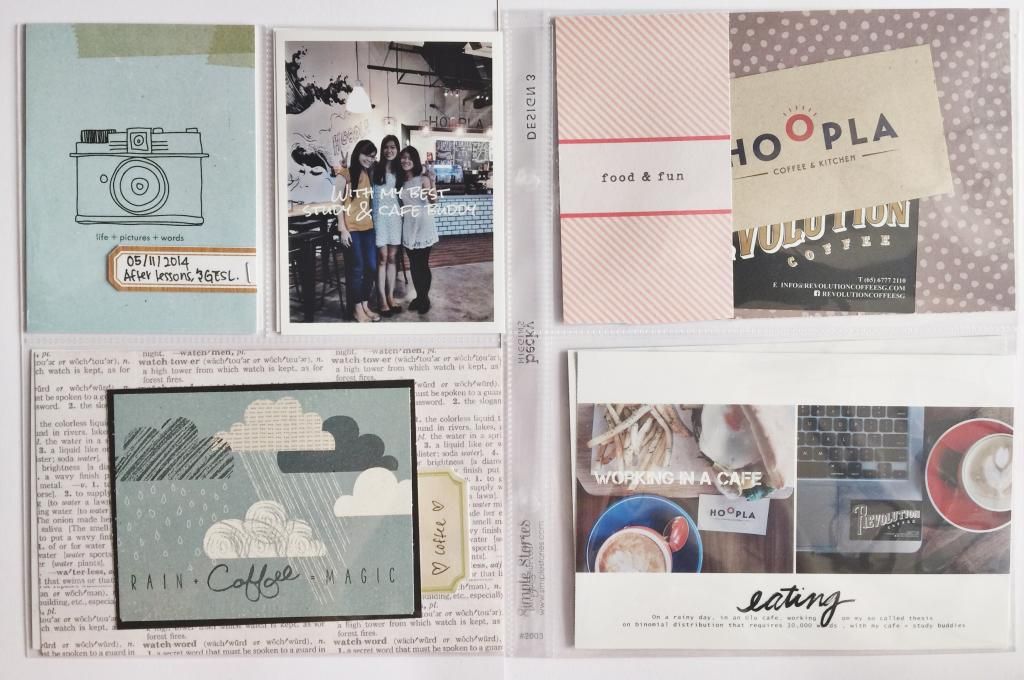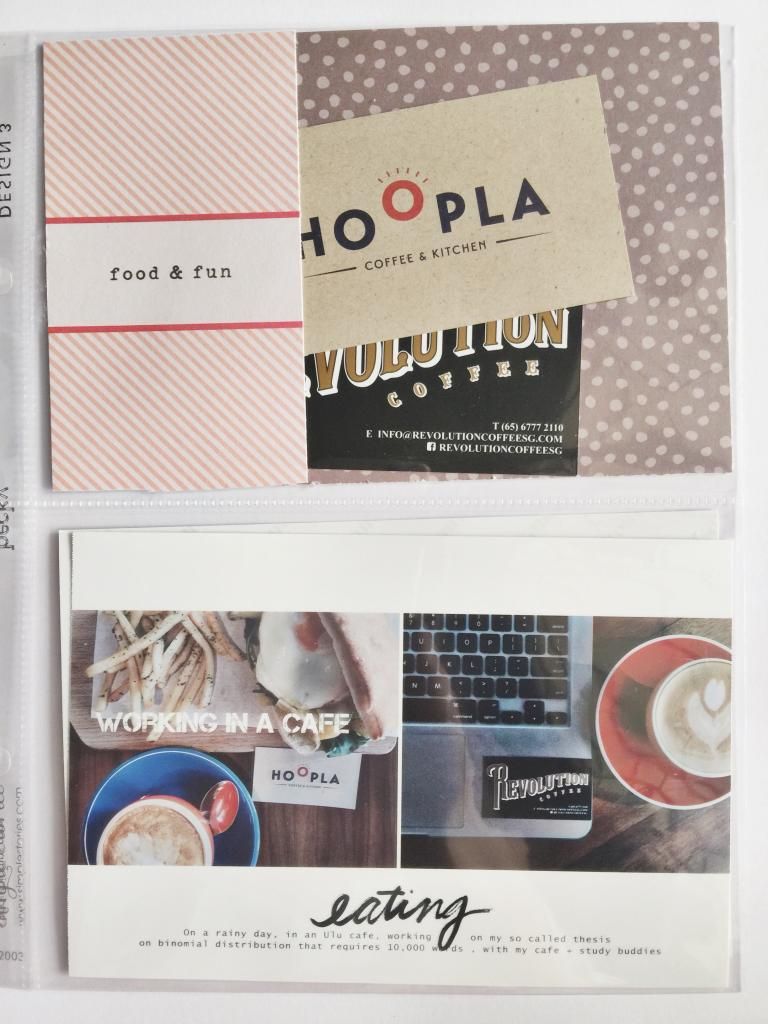 I love collecting name cards from cafe. And sometimes the name card are so pretty that I dont want to stick them onto the pattern paper, I want it to be removable, so i made a pocket with a 3x4 card, trim it to size and stick the edges. Then I tuck in the name cards so I can take it out if I want :)
This is also my first time adding QR code to my project ! It's so fun! Below the QR code is a description of the video.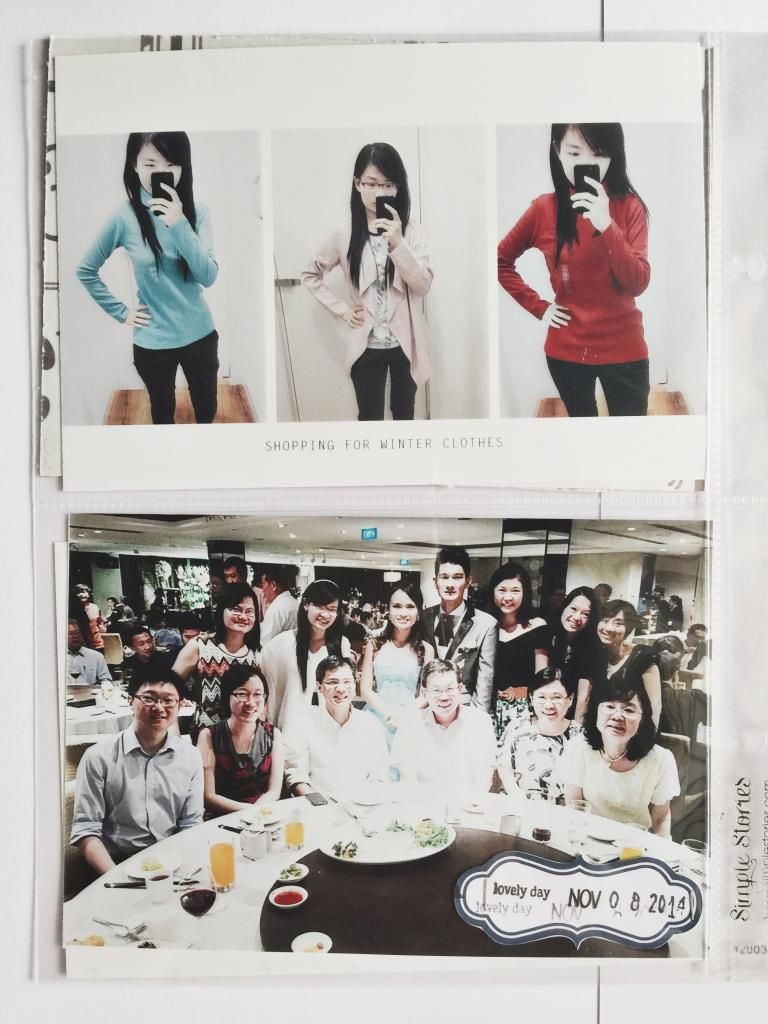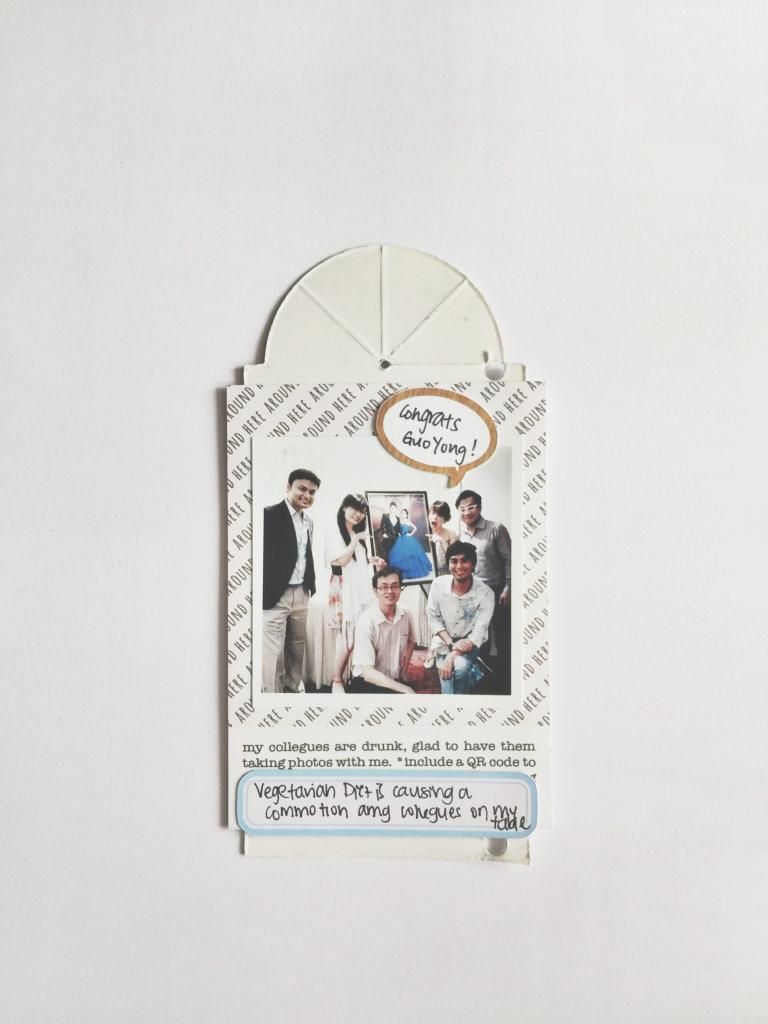 A sovenier from the wedding, i punched holes at the edges and added a journaling card and a photo on the back (Plain side) .
Thanks for stopping by! I will post the remaining of the pages on the following days so stay tune! :D