I still use the same corner but I kind of revamped it a little
This was my scrapbook corner last year
You can see how small my room is, and i feel for those who do not have a scraproom, because I scrapbook on my work desk, and my scrap wall is a piece of wall in my bedroom which I share with 2 other person. That is how cramp my place is. Hence I decide to use the vertical space, by purchasing a
5x5 Expedit shelf
(a.k.a. scrapbooker must have shelf). That stores lots of junk. This is a very messy view of my shelf as i'm having work in progress, so i usually chuck the items back into the cubes without arranging anything. I also have a wall shelf similar to
this
for my books. On top, i have tons of boxes from Daiso storing my inks and mediums.
Expedit is good becase each cube is around 13x13, it holds all things scrapbooking, from paper to machines.
I also use alot of plastic container as my place is very humid and dusty near the roads. Plastic is easier to clean than wood. I prefer glass, but it's fragile. Plastic is also semi see through so i can see my stuff even packed away.
I have serveral stations in my room which i set up when i'm crafting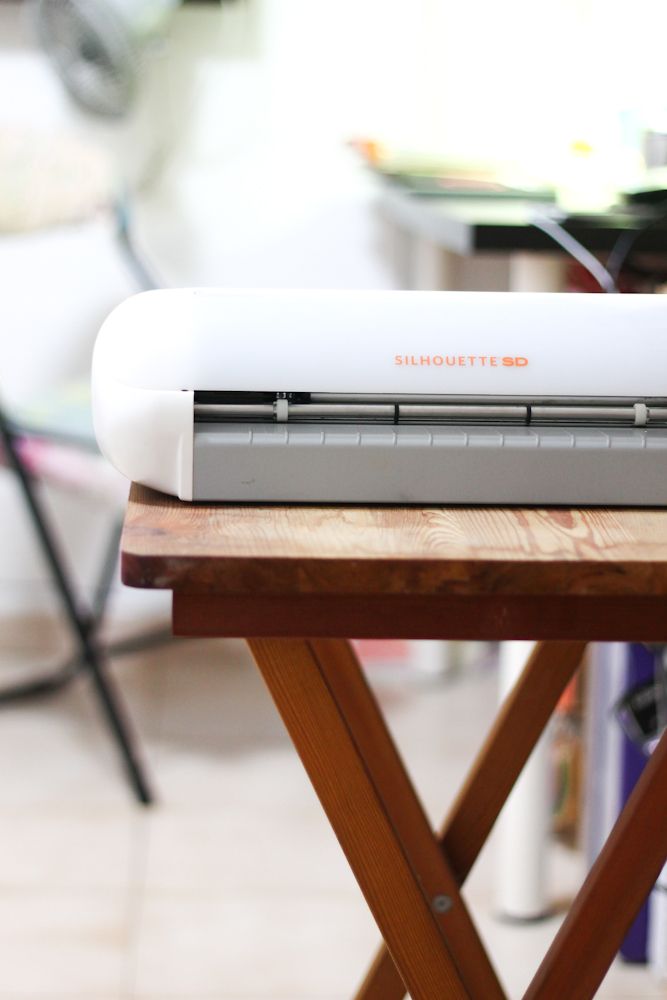 Firstly my Silhouette machine on a mini foldable table, so that it can be put away when I don't need it.
Not enough foldable table? I use a huge box as a "table" for my compact printer.
It's my friend when I need to print printables, photos and journaling.
I use a foldable chair for my selphy printer if i'm using up most of the table space
else it will be beside when i craft. Love this printer, i even brought it over with me to australia when i was on a one month trip. Oh did I mention I brought over my SILHOUETTE machine too? Haha, i had lots of fun crafting there! Oh back to organisation.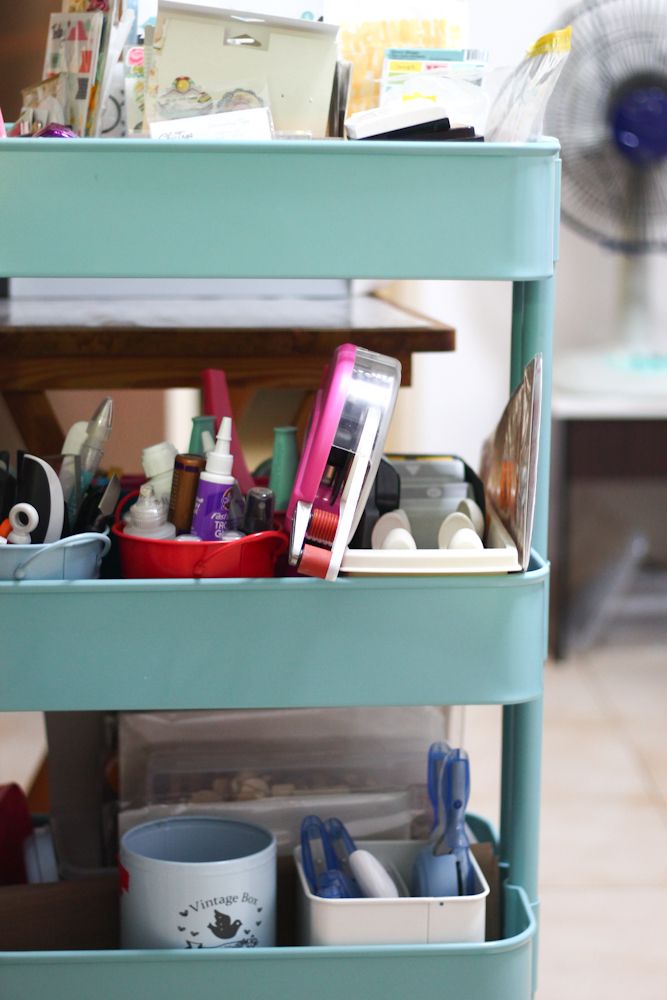 My absolute favourite piece of furniture in my house now is this
TEAL kitchen trolley
. There is also a grey version. Look for even more trolley from ikea
here
.
I will share more into each section of my scrapbook room the following week. Meanwhile, you can follow my
Pinterest boards
where I pin all my inspiration.
Here
,
Here
and
Here
.
This week we have a new giveaway.
My Favorite Things LEAD THE WAY Die-Namics MFT
My Mind's Eye SIMPLY LOVELY Brads Honey The Sweetest Thing
To be entered

into this giveaway,

leave a comment sharing your favourite craft room from the scrapbooking celebrity or anyone.

please leave a comment below .

Comments will be closed at the end of the month.

The winners will be posted 1st October.
Check in tomorrow for more storage ideas i'm sharing :)