Hello all. How have your weekend been? In Singapore, we have a long weekend and we have a Great Singapore Sales going on ! Everywhere is so crowded! But anyhow, I finally get my albums photographed and process and I will be sharing 3 more albums with you!
This album is initially designed in the idea of keeping track of letters that I received from my friends and loved ones. So they are of the length of letters and half the width of an envelop .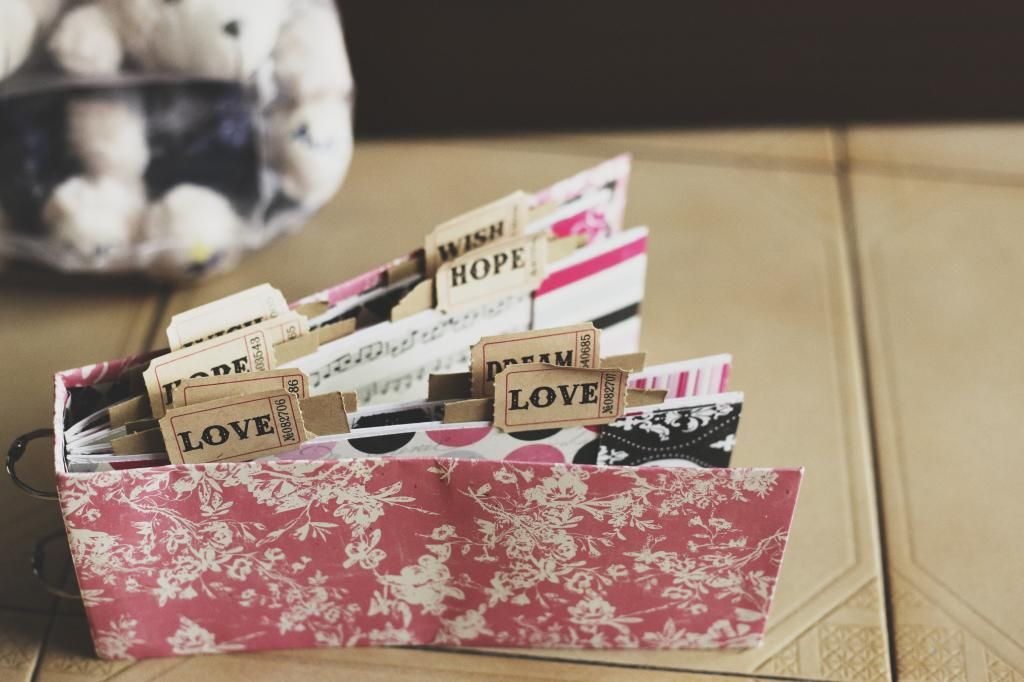 They are ring bounded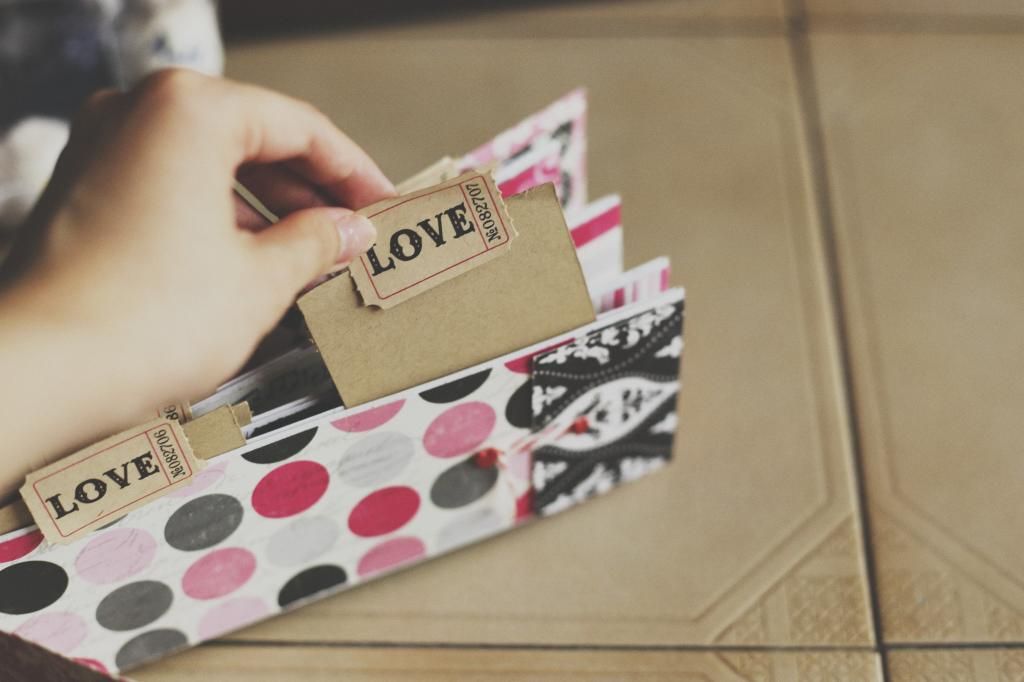 There are a total of 4 pages, each page is double sided, and both sides of the page allows you to slot in a letter or two. In between each page has a top loading section , where I had placed 2 square tags in them. The tags are pull outs, and you can add any comments or replies you have to your friends. You can also add photographs you and your friends have taken :)
Each side of the page has a flap and the opening is secured by a twine that is tied around a cute heart brad.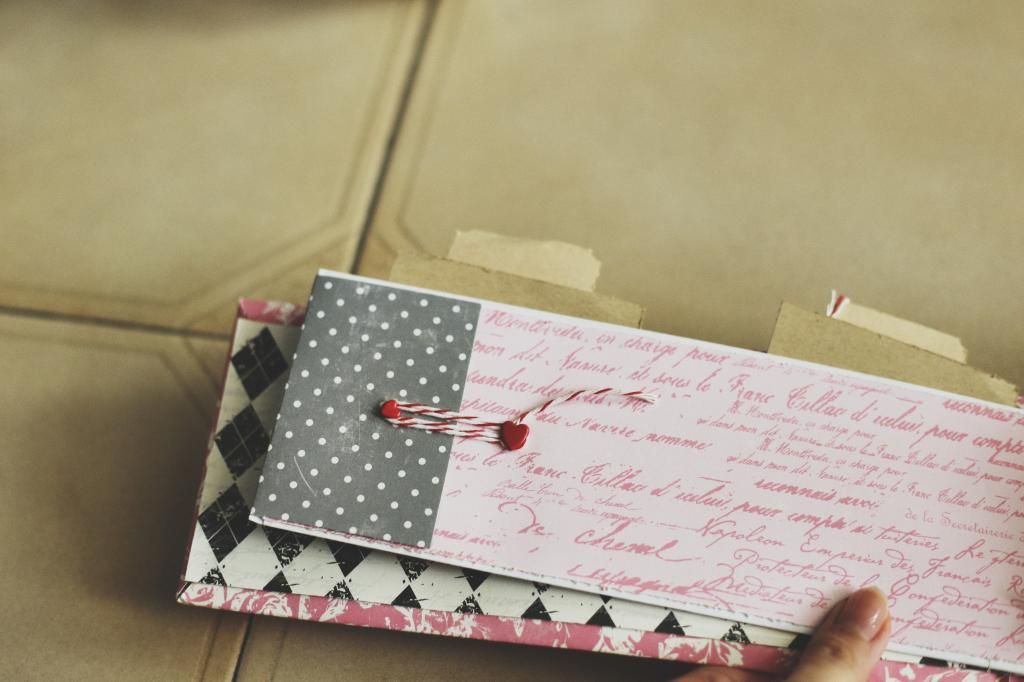 If you are interested in getting this album, please contact me at greentea_world_56@hotmail.com
Thanks for stopping by! It's a school/work day again tomorrow ! All the best to everyone and Carpe Diem!