Hello I'm here to share an album that I made some time ago using Echo park Paper. This album is about 5" x 7" and can fit alot! It has a thick spine and has 6 envelops, with 2 tags in each pocket. You can stuff even more items into each of the pocket. Movie tickets, hotel cards and brochures, you name it!
Here are the pages in the album.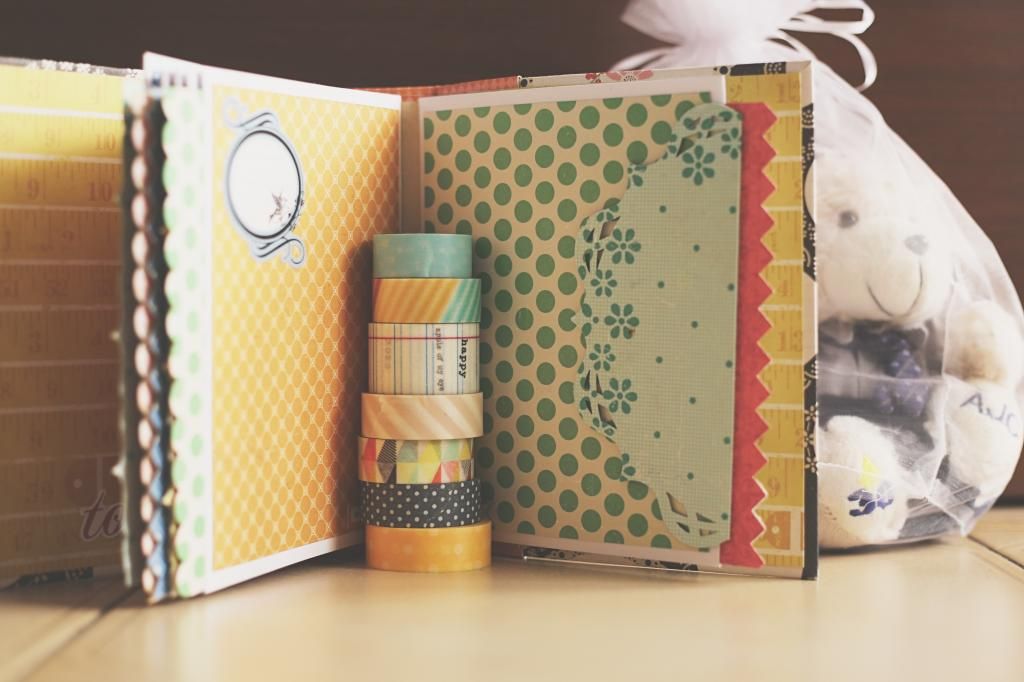 Here are the 2 tags. One of them has a fold over doily edge, while the other has a scallop edge. Pretty huh!
Here is the size of the tag. You can fit a 4x6 photo on the tag (4R) and still have space for lotsa things around it. decorate them !
If you're interested in this album, please email me at greentea_world_56@hotmail.com
_____________________________________________________________________________
And the winner is
LYNDA
Please email me at greentea_world_56@hotmail.com to receive your gift! :D
Thank you so much everyone for participating!
I have another giveaway on my
facebook page
at the end of the month! Keep a look out!