Ok i'm lying to myself when i mention i will stop scrapping!
Because all the art supply is just around me and i couldnt help myself !!
I did one simple layout this evening after dinner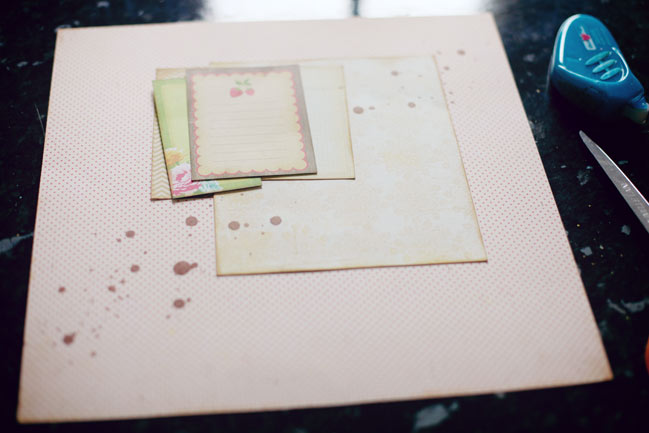 I love the pink and kraft and brown and beige comes together so well :)
and here is my take
Firstly , i splatter some acrylic paint mixed with water on a diagnoal line
Then i flick some Mister Huey grey mist on the largest pink paper
As usual, I inked up all the edges of my paper, and also stickers.
I cut the webster pages netting into strips
and used beacon glue to stick it down.
as i stick it down , i fold it to create the ruffles effect
from MME Follow your heart
to add a little interest to the plain kraft cardstocks.
Also, i used the sentiments stamps
"happy", "rejoyce" and 'Love"
with black stazon ink
Supplies:
paper
AC Dear Lizzy Neapolitan collection,
EP This and That Graceful,
MME Be Happy
and also other assorted
Fancy Pants and MME paper
I used the Neapolitan collection sticker book
to add some stickers here and there
_____________________________________________________________________________
and my best study companion
this is spearmint green
nice :)
I have been working hard .
yes.
lunch with friend who is graduating soon
* envy *
helped a few friends to get kraft cardstocks, in bulk
obviously. i kept 10packs myself
that is 250 pieces of 12 x 12!!
Wonder how long it last me
and my loot from MWL
40% how can i resist
(the TH stamps is from Joann,
got it from a friend the same day i went MWL)
thanks for stopping by!
and i'm so excited about shimelle's scrapbooking weekend.
i believe i will be packed with studies and work
but i will see how i can manage the time!
Till next time!